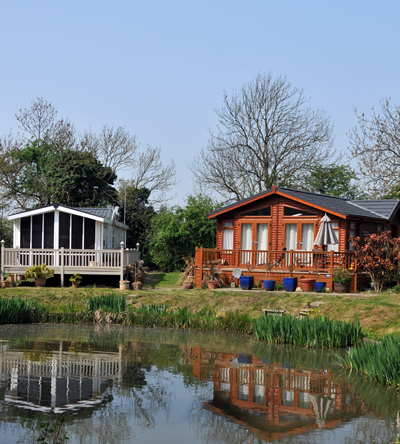 Welcome to one of the largest collections of British holiday parks available in the UK. Holiday Parks offer a rich and enjoyable holiday for families, couples and groups alike. Whether you planning a break for just a few days, a week or a fortnight a holiday park in Britain is a great choice.
Search for a holiday park using our new advanced search
Here are just a few of the reasons why a having your holiday at one of the thousands of UK Parks is a great choice:

Value for money - a static caravan on a holiday park offers great value for money. Generally it's much cheaper than a cottage or villa yet you still get all the space to yourself.

Fantastic for families - holiday parks offer a unique opportunity for children to make friends during their holiday as well as whole families making new friends for life.

You're in good company - according to the BHHPA over 87 million nights are spent on one of Britain's 4,000 holiday parks. That's around 22% of all holiday bed nights sold in the UK! It's easy to see why holiday parks are so popular.

Great facilities on site - there is a huge variety of holiday parks in England, Wales and Scotland and each offers a unique experience allowing you to really pick the perfect park and location for your holiday. Facilities including swimming pools, free entertainment, kids club, fishing lakes and great play parks are often available.

It's good for the British economy - Its estimated that each holiday rental caravan creates up to £18,000 of spend in the local economy per year. We would like to think that's because they are such great value for money that you are able to spend more of your hard earned cash on really enjoying your holiday e.g. eating out, visitor attractions and generally having a really good time and a holiday to remember.


Good for the environment - Many of the holiday parks have done a lot of work on improving their environmental credentials and have achieved conservation awards such as the David Bellamy Conservation Award to recognise their work on protecting the countryside and encouraging wildlife.

Fantastic locations - with over 4,000 parks dotted all over Britain you have unrivalled choice of locations. From coastal parks overlooking some of Britain's 800+ miles of stunning coastline and beaches, Rural locations where you can get close to nature and enjoy the countryside on offer.

Activity packed or a quiet break - If you are looking to spend a quiet week of rest and relaxation or an activity packed break with the kids you are bound to find the holiday park and holiday accommodation to suit your needs. The descriptions on the park listings will give you a good idea as to the type of park and whats on offer. A park with out a club or entertainment is likely to be quieter. There is always the option of requesting a caravan that is not close to the entertainment complex as well.

Self-Catering caravan holidays provide you with the ultimate flexibility for your family break. You can choose what and when you eat. Many local takeaways will even deliver to your caravan or lodge. Many parks are in popular tourism areas so there is a thriving local restaurant trade so you will never be short of choice for food.
We hope you enjoy your next holiday at a British Holiday Park.