What is a holiday park?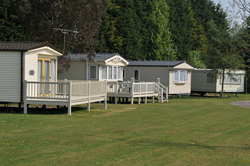 A holiday park is a generic term that's used to describe a holiday centre with static caravans, holiday lodges and camping and touring facilities. Whilst it's a generic term there is a wide range of 'holiday parks' available in the UK all offering something slightly unique to their customers. Holiday parks are often referred to by other names e.g. holiday villages, forest holidays or caravan parks
Holiday park based holidays have become very popular in Britain with around 87.7m bed nights stayed at a holiday park whether it be in a holiday caravan, a privately owned static caravan, a touring caravan, camping or a holiday camp break *
Half the people in Britain have spent a holiday at a holiday park in their lifetime. Typically many people stay at holiday parks time and time again.
What's on offer at a holiday park?
Well, that's a 'how long is a piece of string' type question as each park offers something different. However, here are a few things that can be offered by many:
Entertainment - many parks include evening entertainment and kids day time entertainment. With some parks its free others make a charge
Swimming pools - often a park have either an outdoor or indoor pool, some have both
Fishing lakes - if fishing is your passion then some parks offer fishing lakes or areas on the park itself
Play parks - great for kids to let off steam an meet new friends
Outside fun - some parks include tennis courts, crazy golf, ball pools and water sports on the site. Some parks even have their own golf course
So there really is something for everyone on a holiday park and with such a wide range of prices you will find something that not only meets your needs but your budgets as well.
If you have any special requirements for your holiday often there are caravans on site that can meet those, here are just a few examples of the different types of caravans and lodges on offer.

Wheelchair access
if you are a wheel chair user then often you will find caravans on the park that have been fitted with ramps to help you get in to the accommodation.
As the accommodation is all on one level you will find it easier to get around if you have limited mobility.  Many of the parks also have other disabled friendly facilities that can help make your holiday better.
Pet Friendly Caravan Accomodation
Many of the parks welcome well behaved pets and often there are caravans that are pet friendly. When you get to the booking page you can see which caravans allow pets and any conditions attached to that. Many allow pets free of charge and others make a small charge. So there is no reason why a family holiday can't include all of the family no matter how many legs they have.
* British Holiday & Home Parks Association